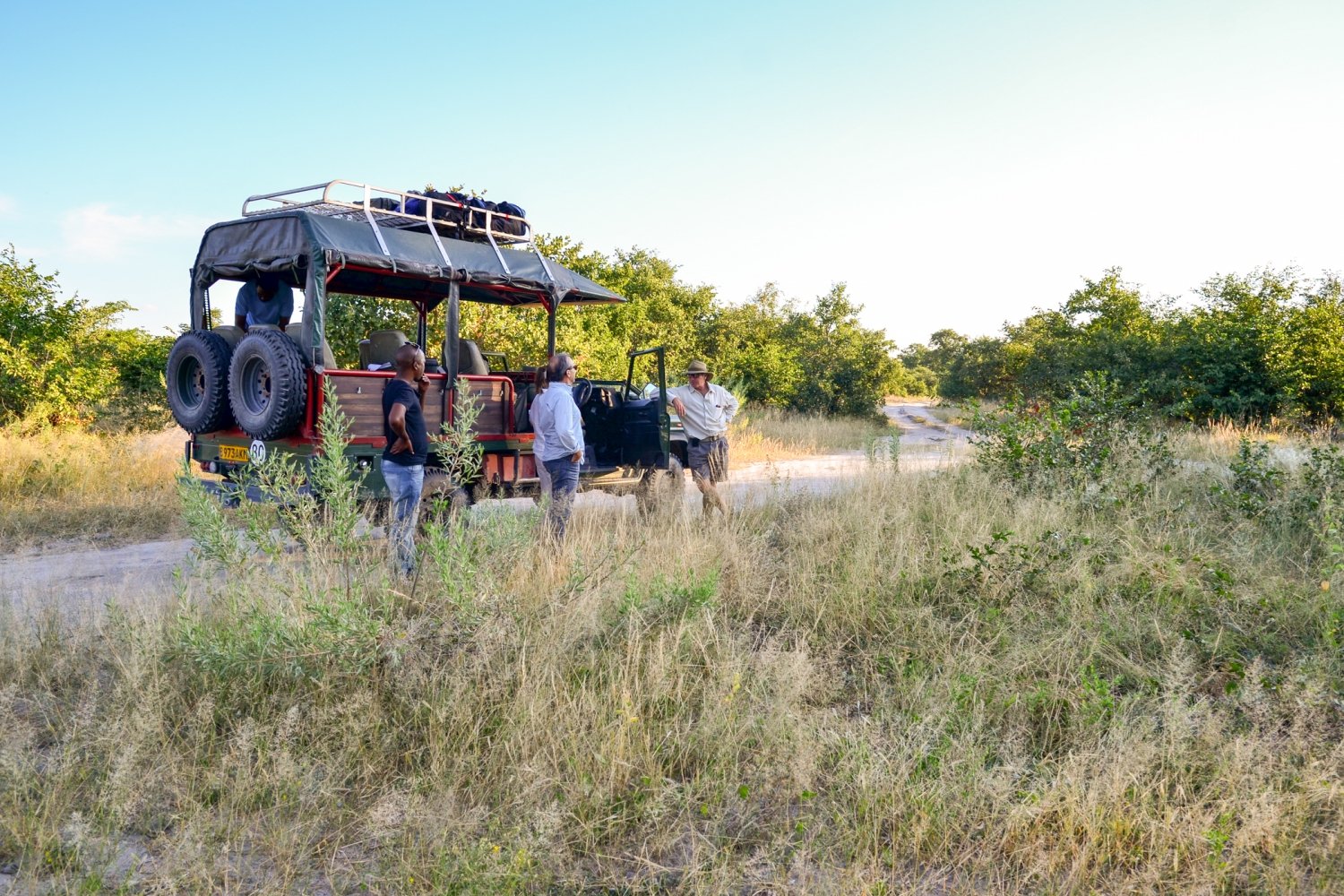 Your guide to booking a Mobile Tented Safari
Adventure Inspiration
What you need to know...
If you are looking for more information on how to book a mobile tented safari, which mobile safari operator to book with, or you just want to know what the options are, this short guide will give you some need to know information to ease the decision making process. Should you still be uncertain about what a mobile tented safari really is, I would suggest you read our article '
A Mobile Safari Adventure
' which will give you a more in-depth look at one of our more recent trips.
When planning your mobile tented safari there are a few things you might want to consider during the planning process which will help you narrow down your choice of operators.
Location:
Not all operators travel to all locations, some only concentrate on Northern Botswana visiting places such as
Moremi Game Reserve
,
Khwai
,
Chobe National Park
, mostly but not always including
Savute
as well as
Makgadikgadi and Nxai Pan National Parks
. Others specialize in Southern Botswana, visiting places such as Khutse, the Central Kalahari Game Reserve (CKGR) and/or Kgalagadi. The occasional operator specializes in a little bit of everything.
If you plan on seeing the best of the
Okavango
floodplains you may like to combine your mobile safari with a few nights spent at a lodge. As much as
Moremi Game Reserve
and
Khwai
are encompassed within the
Delta
, you will miss out on some of the classical views of the floodplains that are only accessible by plane.
Minimum stay:
If you are only planning a short stay one should bear in mind that some operators require a minimum stay of 2, sometimes 3 nights in each location.
Minimum, maximum
number of guests:
You may find that some safari operators require a minimum of 4 or more participants to confirm the booking. All in all, it's a money thing as they need to cover the running costs and travelling with only 2 guests is not profitable. Of course, exceptions can be made by adjusting the rates. The maximum number of guests is usually 12 but may vary slightly between operators.
Private or Group Safari:
Most individual mobile safari operators only cater to private bookings, which makes it an ideal choice for small groups or families travelling together. Organised group tours are a great choice if you want to travel with like-minded people, for example, a photographic tour or alternatively if you are travelling as an individual or on a budget.
Dome Tent vs Meru Tent:
Size does matter when it comes to personal space. If you don't like feeling crammed you will want to choose to stay in a meru tent. This will still feel small compared to a lodge room but is the best there is to offer and you will either be sleeping on a stretcher or single bed. If you are on a budget you can save a few bucks by sleeping in a Dome Tent. As space is limited, typically you will be sleeping on a bedroll.
Shared Accommodation:
Some of the operators cater to a younger crowd and if you are an odd number of people travelling, you may be sharing a tent with a fellow traveller. If this is not something you are into, you might want to double check with your booking agent.
Shared facilities:
Some operators only offer accommodation with shared bathroom facilities, others give you the option to pay extra for a private 'bathroom' area which will include your own bucket shower and drop toilet.
Semi-Participation or Fully Serviced:
In an ideal world we would all like to be provided with a full service where you don't need to worry too much about cleaning up after yourself. If this is out of your budget range there are a select few operators that offer semi-participation packages which will involve taking down your tent, assisting with setting and clearing tables etc.
What to bring:
This answer will vary dependent on the luxury level of your chosen tour. For some general info on what to bring you can refer to our
packing list
and also what
Health Precautions
to bear in mind. The following are at the top of my list: malaria prophylaxis, mosquito spray, sunscreen, sunglasses, hat, torch and next time I will bring some dry shampoo.
When to book:
If you are looking to organise a private tour during peak season (July-October) you need to plan at least 6-12 months in advance or you might risk not getting a space. Some of the campsites are booked out over a year ahead of time so the sooner you start planning the better. You may be lucky if you plan last minute but rather safe than sorry. If you are looking to book an organised group tour, we also suggest booking 6-12 months in advance since peak season can be extremely busy.
Written by:
Corinna Horsthemke
PUBLISHED: Nov 22nd 2018