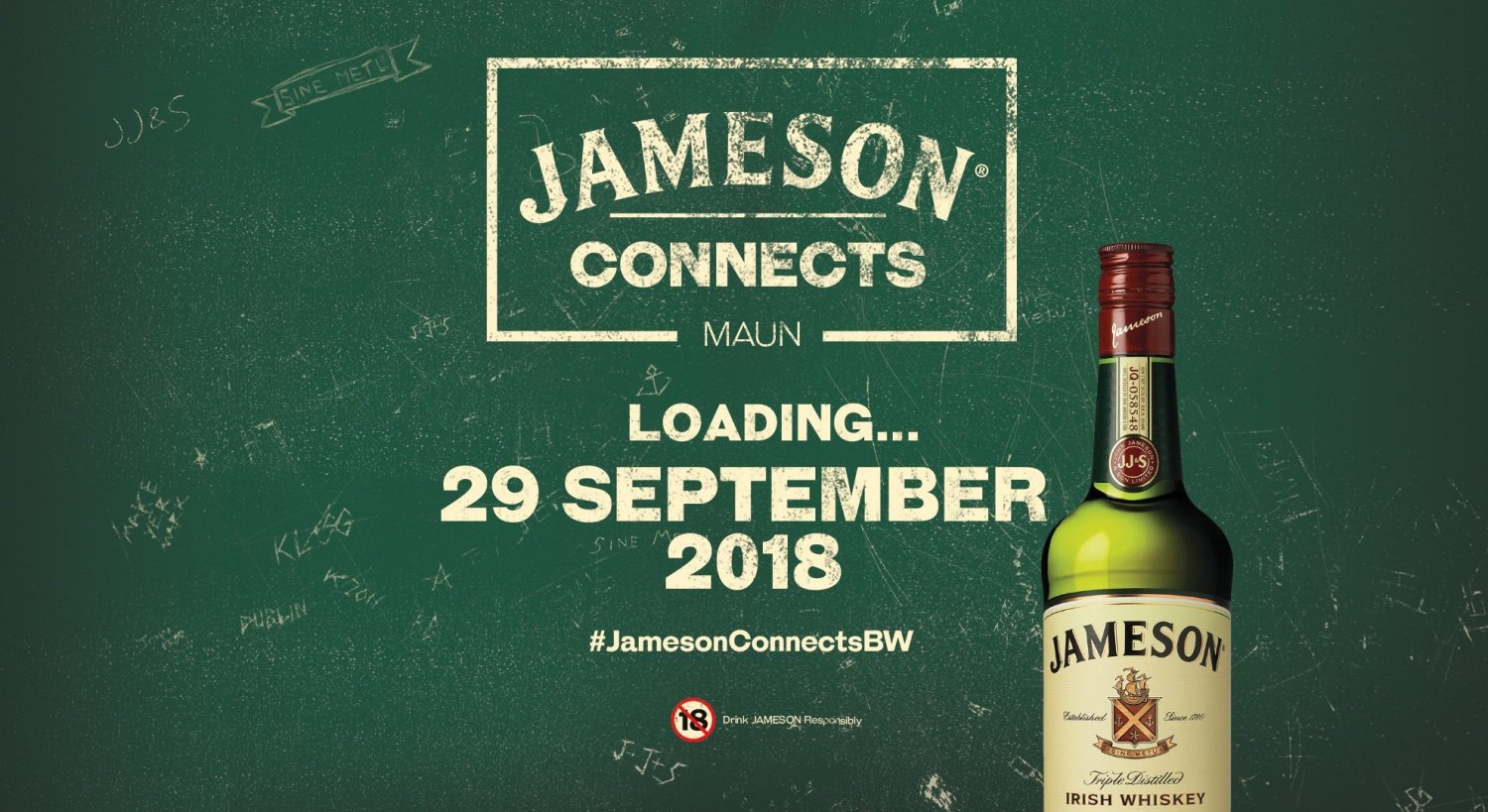 Event Details
JAMESON CONNECTS BOTSWANA.

Featuring:
- DJ Shimza (SA)
- The Muffinz Music (SA)
- IAMPH (SA)
- Tha Root
- German Dollar
- Dj Spinz
- DJ Homie

Venue: Bojanala Waterfront
Time: 3pm - 2am

Tickets available from Liquorama. (Kgale, R/walk or Phakalane) and The Daily Grind BW for only P250.

VIP Package is available The Daily Grind BW for P4000 and includes:
- 7 x VIP tickets
- 1 x bottle of Jameson Original
- 1 x bottle of the new Jameson Black Barrel
- 12 x mixers
- Food platter

Drink Responsibly, Not for Sale to Persons under the Age of 18. #JamesonConnectsBW

Also check out other Entertainment Events in Gaborone, Music Events in Gaborone, Parties in Gaborone.