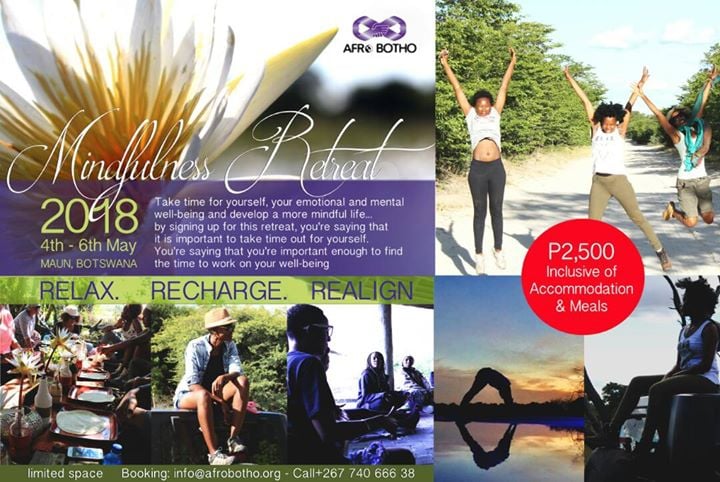 Event Details
For most of us, the pace of daily life is pretty hectic. Because we are always on the go, there isn't much time to take time out and go within ourselves and find out how we are doing. This retreat offers an ideal way to unplug from routine and responsibilities in order to develop a mindfulness practice and daily yoga that you can take home and integrate into your life. This retreat provides a space for you to take time out to focus on your own self-care. A time to look after your body, Mind and Soul.

AfroBotho, who is hosting this event, is an organisation that not only focuses on the development of the youth but of the community as a whole. It is open to everyone who knows that they can make a difference. In addition, AfroBotho is a training, service, and sustainable development organisation inspired to foster mental health and wellness for individuals, organisations, and communities. They believe the state of their organisation is only as good as the state of the people within it, and as such offer a wide range of services to address your needs in an engaging and impactful way. AfroBotho's core operating principle is that together, we are more than our individual parts.

If you wish to join Afrobotho on this 2 night event please contact them to make your booking. The cost is P2500.00 per person inclusive of your accommodation and meals.